With all the talk about vinyl capabilities and the great features they offer, I think this would be a good time to take a deeper look into the differences between vinyl and screen printing when it comes to making a custom t-shirt. Both options will give you a high quality, long lasting product, and in most cases either option will work just as well as the other.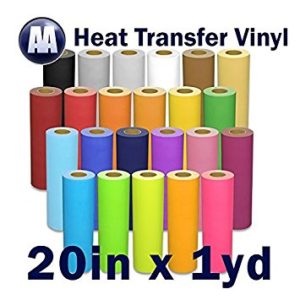 VINYL: No minimum On Our Vinyl its suited for very small runs (which we would consider anything from 1 to 12 shirts), this is because the set up time is much quicker than that of screen printing. This doesn't make it a faster overall method though, as every shirt still requires individual set up, which becomes too time consuming beyond the 12 shirt mark.
SCREEN PRINTING: Our minimum order quantity (sometimes referred to as MOQ) for screen printing is 12 shirts, as it takes much longer to setup than vinyl. Once the setup is finished though, nothing will need to change from shirt to shirt (as long as the design stays the same), making it much quicker to print larger orders.
Image detail and colors
VINYL: Simple graphics work best with vinyl, think text based pieces, or basic shapes. Need numbers for your hockey team's jerseys? Perfect!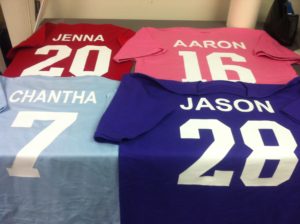 SCREEN PRINTING: Screen printing allows for a much higher level of detail, printing photographs is possible as intricate design features will come through beautifully.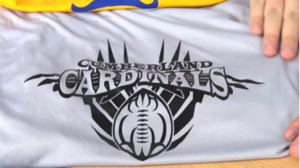 VINYL: Vinyl heat transfers applied to t-shrits should last years under normal use. Here are the care instructions from the manufacturer (Siser North America):
Do not dry clean
Machine wash WARM w/mild detergent
Dry at normal setting
No chlorine bleach
Wait 24 hours before first wash
SCREEN PRINTING: Screen printed graphics should last the life of the garment under normal use.
If you have any questions about vinyl or screen printing , or would like to receive a FREE quote, you can email us or call (347) 636-6687. we are located in the Queens New York.
Summary
Reviewer
Review Date
Reviewed Item
Absolutely loved working with Andrew! The prices were great, He was very professional and patient. He provided excellent customer service and has an amazingly quick response and turn around time. I will surely be booking with them for all of my upcoming Sports events!
Author Rating